Puppy school at Mount Martha Veterinary Clinic
Get off to a flying start with our hands on Puppy School!
Did you know that puppies learn more between the ages of 8 and 16 weeks than at any other time in their lives?
Our hands-on 4 week program is designed to give you the confidence and skills to get your puppy off to the best possible start in life.
Together we will teach your puppy that learning is both fun and rewarding.
Our instructor is a qualified veterinary nurse. She will give you the knowledge and skills vital to raising a happy, calm and well socialized doggy family member. The first 3 classes of the program are held in our spacious new premises 6 Langrigg Avenue Mt Martha. In the final class, your instructor will take you and your classmates around Mt Martha village exposing you and your puppy to REALWORLD situations to show you how best to handle those encounters in the moment.
To the best of our knowledge this is unique to our puppy school.
No other local provider offers this experience. According to client feedback, some in-store puppy schools tend to concentrate on product sales, our nurses focus is socialization & calm behaviour.
We have a small window of opportunity to work our magic…… so ENROL NOW!
Over the 4-week program we'll teach your pup:
• To be calm in the presence of distractions
• To respond to verbal and visual cues
• To sit, stay and come
• To accept new and unusual stimuli in an open and positive manner
• To play safely with other puppies, people and toys
• To remain calm in their bed/mat
• To discourage destructive behaviours by use of environmental enrichment
• Advice on toilet training
• To walk calmly on a lead
Over the years we've really enjoyed helping so many local puppy owners on their journey.
We simply can't wait to share our experience with you and your new canine companion.
$150 secures your place in our unique 'paws on program' so call us today 03 5974 1199!
Tilly displays her 'Sit' and 'Stay' skills, with our program your puppy will do this too!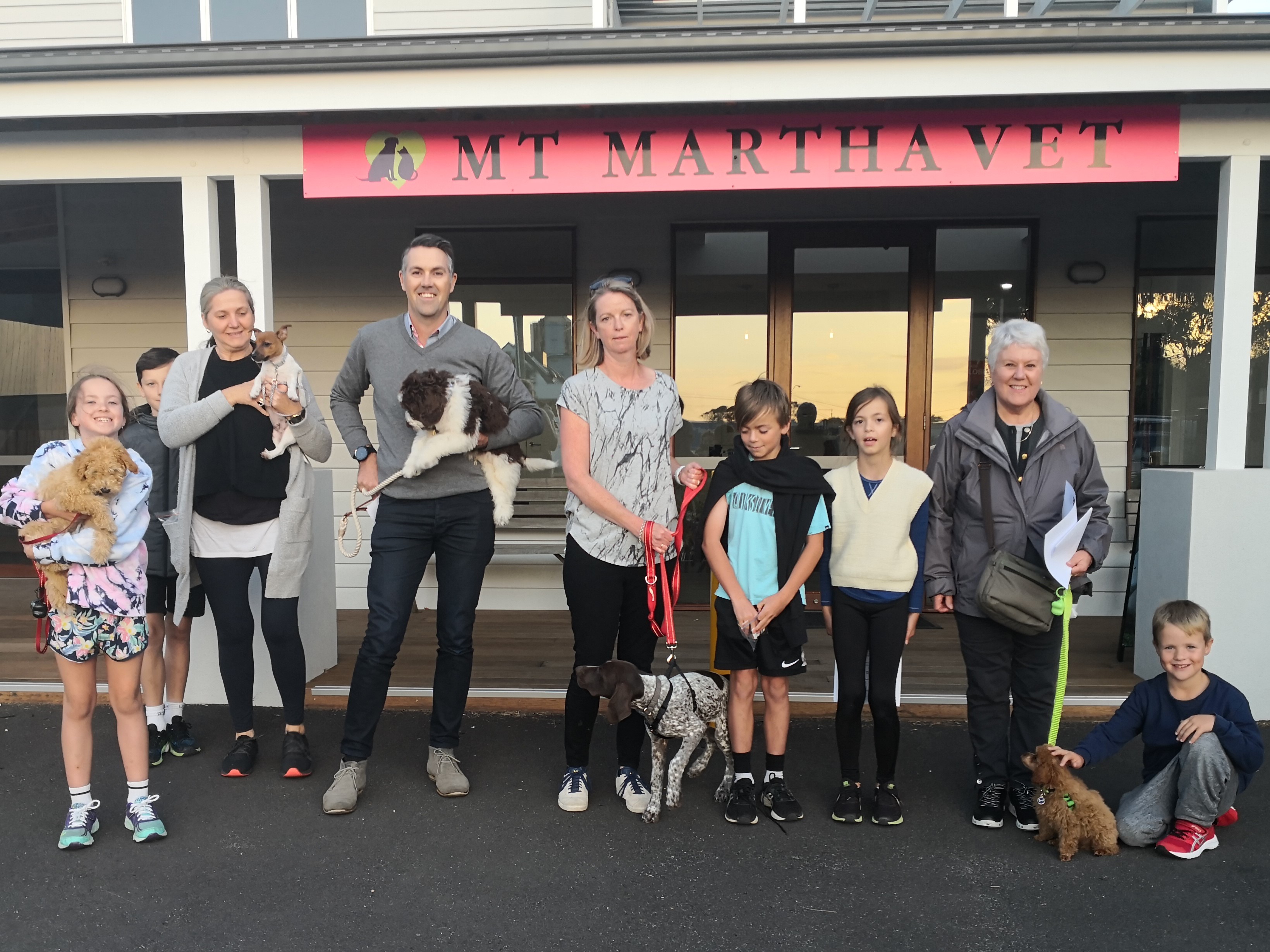 Puppy school graduates after their walk around class in Mt Martha Village!